The year 2020 is a landmark year as it will set the direction for much of our planet's future. As parts of the world emerge from the Covid-19 pandemic, it is important to understand the complex interrelation between people, planet, and climate change. Technology, systems thinking, and innovative methods can enable decision makers to take action in a holistic way and chart a sustainable course for the next decade.
The 15th Sustainability Summit is designed to bring to fore ideas and thought leadership on shaping the coming decade by incorporating learnings from Covid-19 and reflecting on our past actions. The Summit will envision how our future will look like by deliberating on solutions that will shape our living, which is sustainable, fair and equitable.
The Summit will build on conversations around how technology and innovative methods can enable actions and change in the next decade. Rapid advancements in technologies and global connectivity are all around us. Technology can transform sectors rapidly; to increase productivity with lower emissions and waste. Innovative approaches are required by businesses and governments to deal with the crisis and harness the use of technology and align it with environmental and societal needs.
Parallelly, systems thinking can help understand the interrelation between people, planet and climate change and how a change in one can impact others. Decision makers can combine the three drivers to design and conceptualize actions that will take the world into a fulfilling next decade.
CARBON NEUTRAL SUMMIT
The Sustainability Summit is a carbon neutral event. Carbon neutrality is demonstrated through the quantification, reduction and offsetting of greenhouse gas (GHG) emissions. In order to reduce Summit's footprint further, the conference opted for cloth base backdrop & hoardings instead of flex/ digital, paperless registration, reduced use of published materials, use of recycled folders, badges & lanyards, etc
PARTNERSHIP
For interest and queries, write to banajyotsna.baruah@cii.in
Virtual event series | Run-up to the Summit and Beyond
Opportunities
Benefits for a specific event
Associated benefit for the Summit
Price

Virtual run-up series Formats:

Small events
Leadership talks
Master classes
Consultations
Webinars

a run up to the Summit and beyond

Topics to align with the broader theme of Summit, while also touching upon the impacts of COVID19

Curate a series or an event with CESD
Leverage CII's virtual conference and exhibition platform
Take up a speaker slot in the series
Get complimentary passes for colleagues to participate
Get branding opportunity

Avail a speaker slot in a session aligned with the run-up series session
Avail branding opportunities
Avail complimentary passes for entry to the Summit
Avail exhibitor space
Avail B2B meetings space

8 lacs, comprehensive package including partnership for run-up series and for the Summit, availing all benefits.
4-2 lacs, exclusive for event series pre or post Summit, availing benefits specific to the seriess.
Exclusive Summit Opportunities and Benefits
6lacs
4lacs
3lacs
2lacs
Conceptualize a session
Get a speaker slot
Space in virtual exhibition
Branding
Access to B2B lounge
Complimentary passes to the Summit
PARTICIPATION
Register Now and join more than 6,800 of your peers who
have participated in the previous
editions of the Sustainability Summit
WHY ATTEND?
Get insights on the latest in the field of sustainability
Exchange ideas and learn from the best practices
Connect with the best industry leaders and build network
Find solutions-based deliberations
Meet our internal trainers and experts
WHO CAN ATTEND?
Business
Academia
Not-for-profits
Consulting firms
Central/state governments
Bi-lateral and multilateral agencies
REGISTRATION FEES
*FEE AMOUNT FOR SINGLE PARTICIPANT (IN INR)
| | | | | | | |
| --- | --- | --- | --- | --- | --- | --- |
| CII Members | Others | NGOs & Educational Institutions | Bi-lateral & Multi-lateral organisations | One Day Charge (Applicable to all categories) | Participants to CESD's Training in 2020 | *Fee amount for foreign delegate (in USD) |
| 2,000 | 2,500 | 1,500 | 2,000 | 1,000 | 1,500 | 34 |
*taxes applicable
DISCOUNTS
30% Early bird discount (valid on all categories till 31 Jul 2020)
25% Group (group of 3 and above) discount on select categories (not valid on early-bird discount and one-day charges)
MODE OF PAYMENT
Details for NEFT / RTGS
Name
Confederation of Indian Industry
Account number
52205035775
Bankname
Standard Chartered Bank
Address
23, Barakhamba Road, Narain Manzil, New Delhi - 110001
IFSCcode
SCBL0036020
MICR
110036002
Details for cheque payment
Please draw cheque / demand draft in favourof "Confederation of Indian Industry" payable at New Delhi. Please send the cheque to:
Pawan Kumar
CII-ITC Centre of Excellence for Sustainable Development
3rd Floor, Andhra Association
24-25, Lodhi Institutional Area, New Delhi – 110003
Tel : +91 11- 4002 8857 (D)
Please note:
Full payment is to be made during the process of registration.
Fee once paid is transferable but not refundable.
Registration will only be considered complete on realization of fee
Speakers Quotes 14th Sustainability Summit
What goals the world hopes to achieve by 2030, India will achieve by end of 2019. That's the level of progress. The very fact that all great people, learned people, big business houses, industry people, CII, government and the international guidance are all there to feel concerned jointly about it is an indication of the fact that we have, I think, better times to come.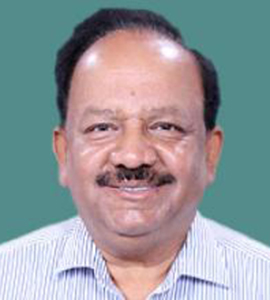 Dr. Harsh Vardhan
Minister for Environment, Forest & Climate Change, Science & Technology, and Earth Sciences (2018)
Leading CEOs have already identified the need to change their business strategies and recognise that this change must be systematic. In the EU, we promote the concept of eco-innovation. Eco-innovation embeds sustainability into the core decision making of a company. Eco-innovation is elemental for good environmental policy.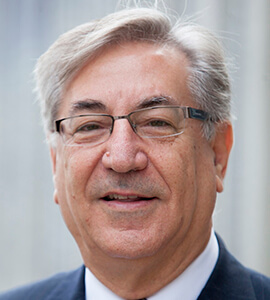 Mr. Karmenu Vella
Commissioner for Environment, Maritime Affairs and Fisheries, European Commission (2018)
I am very much admiring all the economic development which is happening in India since many years. I admire the efforts that are being done by the government to bring prosperity, to help people with food security and access to energy, to clean air. There are very many great things that are happening, but the challenges are also here.
Mr. Michal Kurtyka
Deputy Minister, Ministry of Environment, Republic of Poland (2018)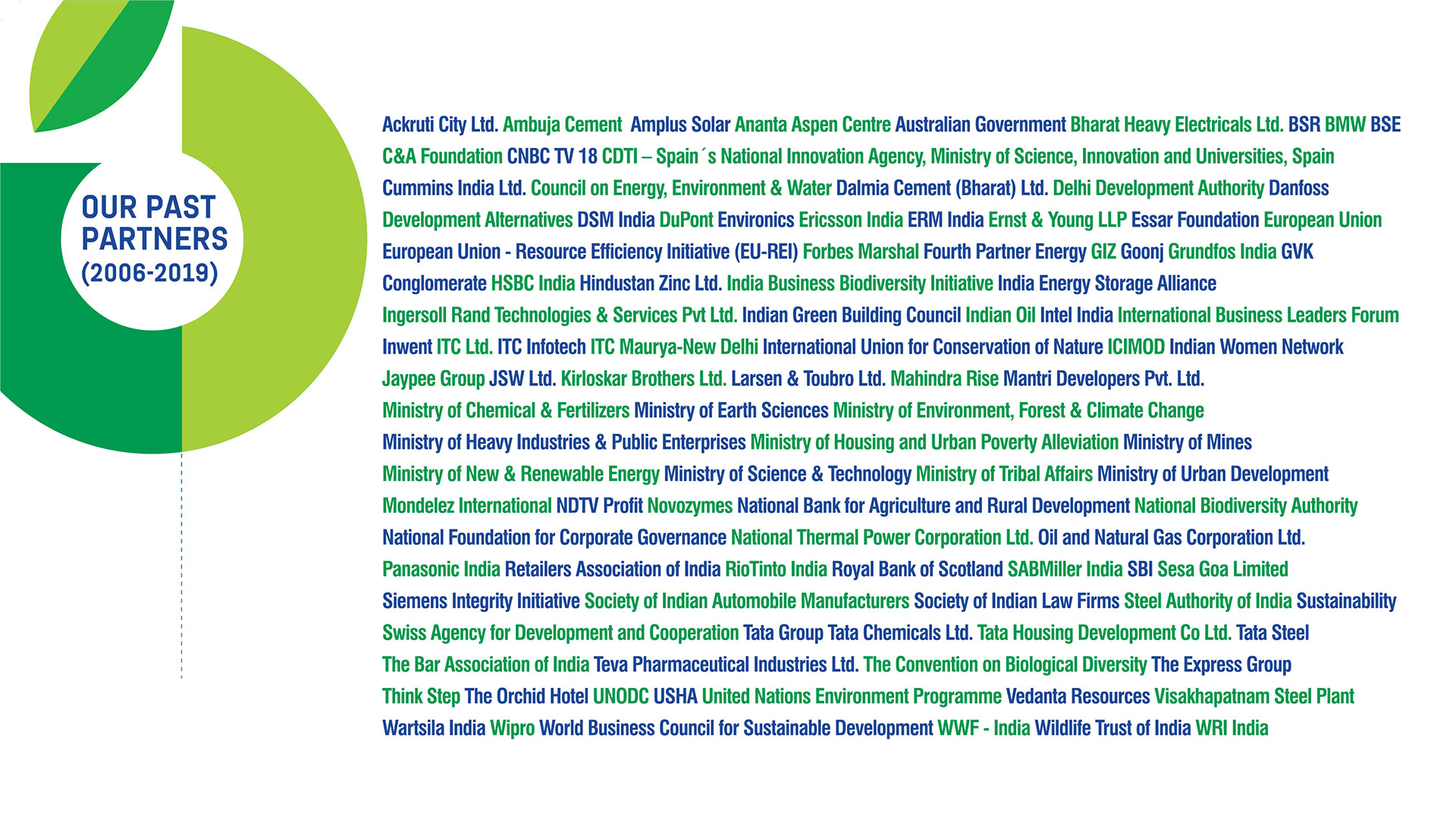 GET

IN TOUCH
Banajyotsna Baruah, Sonia Dhamija
+91 9818976497, +91 9311222665
sustainability.summit@cii.in