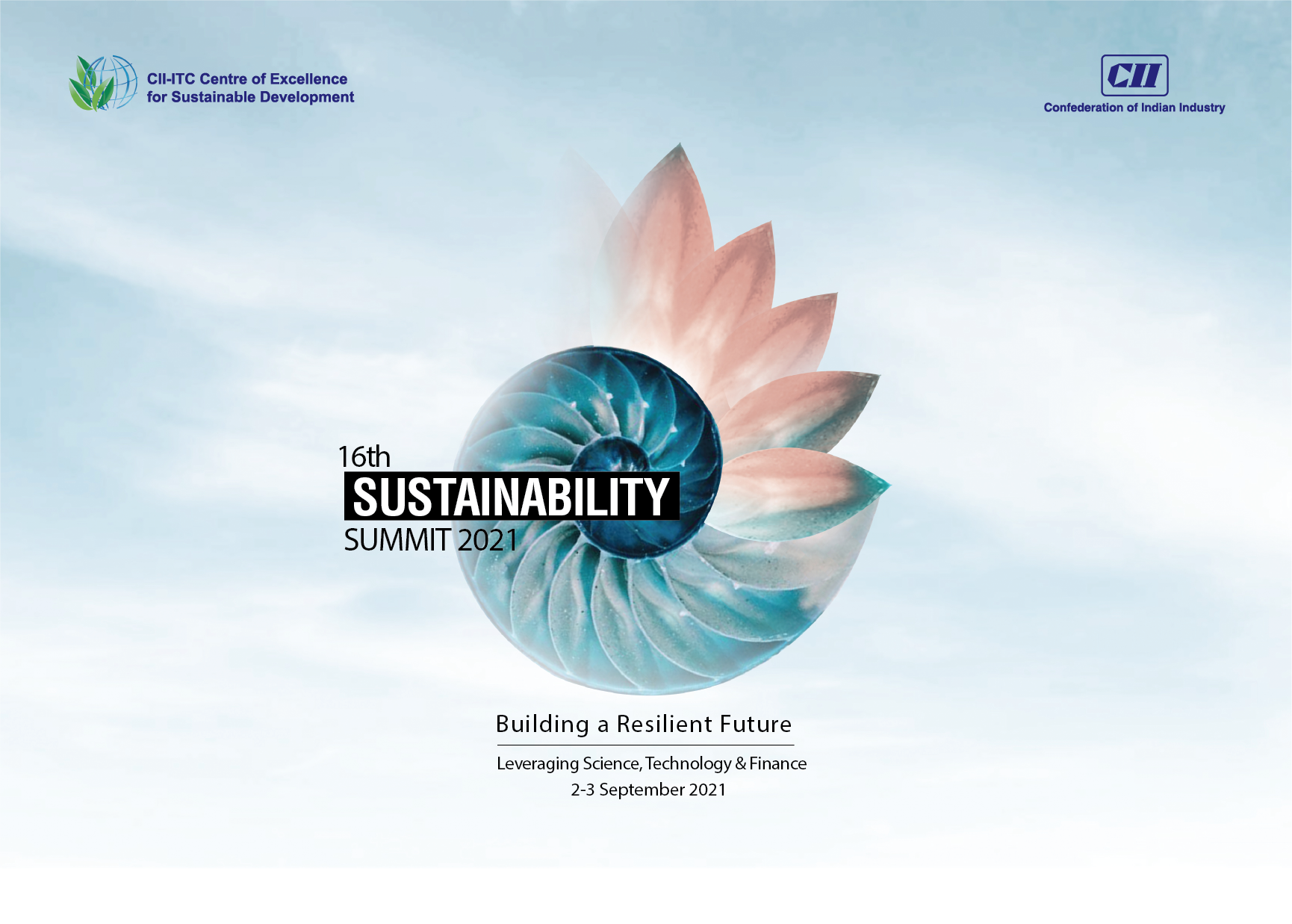 The unprecedented global crisis caused by the pandemic is a wake-up call that demonstrates nature's ultimate power over lives and societies; the urgent need to respect and safeguard the environment. Global environmental emergencies such as climate change and biodiversity loss could cause social and economic damages far larger than those caused by the pandemic. There is an opportunity for the world to put solutions in place that will help tackle the current emergency effectively and strengthen the system to better respond to any future crises – whether pandemics or disasters.
In order to build a resilient future, a return to business-as-usual, environmentally destructive investment patterns and activities have to be avoided. Adopting solutions that are sustainable, financing the sustainability agenda, creating green jobs, facilitating the transition to a carbon neutral future, slowing biodiversity loss, increasing circularity and inclusivity are key priorities to accelerate the transformation. The continuity of human presence in this world depends on these solutions that require major efforts and a high expenditure towards integrity of the ecosystem for future generations.
The 16th Sustainability Summit will bring to fore captivating deliberations and intellectual insights that will inspire in creating a movement to deliver ambitious actions for a resilient future. It will emphasize on the interactions and interconnectedness between elements of physical, social, natural and human capital.
The Summit will build discussions on importance of green finance, science and technological innovations that will step up actions for a green and inclusive recovery.
Date & Time (IST)

11-12 noon

12-1 pm

1:10-2:10 pm

2:10-3:10 pm
3:20-4:20 pm
4:20-5:20 pm

5:30-6:30 pm

6:30-7 pm

2 September(Thursday)

Login
Inaugural: Building a Resilient Future
Building Resilience through Technology
Break
Building a Sustainable Enterprise
Human Rights
Break
Women Leading in Sustainable Development
Finance for Sustainable Growth
Break
Climate Change: Road to COP26
Sustainable Value Chain
Business-case for Sustainable Supply Chain
SMEs and Sustainability
Virtual B2B meetings
Virtual Exhibitions
3 September(Friday)
India Plastics Pact (IPP) Launch
Race to Zero
Break
Energy Transition
Water Security
Break
Action for Preserving Biodiversity
Protecting Marine Ecosystem
Break
Trade & Circularity
Concluding Session
ESG
Disclosures and Reporting
Clean Air
Clean Transport
Virtual B2B meetings
Virtual Exhibitions
PARTNERSHIP
For interest and queries, write to banajyotsna.baruah@cii.in
Summit Opportunities and Benefits*
| | 7 lacs | 6 lacs | 4 lacs | 2 lacs |
| --- | --- | --- | --- | --- |
| Conceptualize a session | | | | |
| Get a speaker slot | | | | |
| Space in virtual exhibition | | | | |
| Branding | | | | |
| Complimentary passes to the Summit and access to B2B lounge | | | | |
| Access to outcome report, recordings, and reports after the Summit | | | | |
*Applicable taxes extra
PARTICIPATION
Register Now and join More than 7,500 of your peers who have participated in the previous editions of the Sustainability Summit
WHY ATTEND?
Get insights on the latest in the field of sustainability
Exchange ideas and learn from the best practices
Connect with the best industry leaders and build network
Find solutions-based deliberations
Meet our internal trainers and experts
WHO CAN ATTEND?
Business
Academia
Not-for-profits
Consulting firms
Central/state governments
Bi-lateral and multilateral agencies
AVAIL B2B LOUNGE FACILITY
Opportunity to network with other participants on the platform
Send meeting request
Connect via sms, mail or video call
For more information on B2B watch the video below
B2B Video
REGISTRATION FEES
*FEE AMOUNT FOR SINGLE PARTICIPANT (IN INR)
| | | | | | | |
| --- | --- | --- | --- | --- | --- | --- |
| CII Members | Others | NGOs & Educational Institutions | Bi-lateral & Multi-lateral organisations | One Day Charge (Applicable to all categories) | Participants to CESD's Training in 2021 | *Fee amount for foreign delegate (in USD) |
| 2,000 | 2,500 | 1,500 | 2,000 | 1,000 | 1,500 | 34 |
*taxes applicable
DISCOUNTS
30% Early bird discount (valid on all categories till 10 August 2021)
25% Group (group of 3 and above) discount on select categories (not valid on early-bird discount and one-day charges)
MODE OF PAYMENT
Details for NEFT / RTGS
Name
Confederation of Indian Industry
Account number
52205035775
Bankname
Standard Chartered Bank
Address
23, Barakhamba Road, Narain Manzil, New Delhi - 110001
IFSCcode
SCBL0036020
MICR
110036002
Details for cheque payment
Please draw cheque / demand draft in favourof "Confederation of Indian Industry" payable at New Delhi. Please send the cheque to:
Pawan Kumar
CII-ITC Centre of Excellence for Sustainable Development
3rd Floor, Andhra Association
24-25, Lodhi Institutional Area, New Delhi – 110003
Tel : +91 11- 4002 8857 (D)
Please note:
Full payment is to be made during the process of registration.
Fee once paid is transferable but not refundable.
Registration will only be considered complete on realization of fee