Brief of the workshop:
The 1st workshop on 'Stakeholder Engagement on Biological Diversity Act Implementation in Maharashtra' was organised jointly by Maharashtra State Biodiversity Board (MSBB), GIZ and CII. The focus of the workshop was to bring together leading actors from biodiversity boards, businesses and civil societies at the state level for an exchange of dialogue and identifying challenges and solutions with respect to implementation of the Biological Diversity Act, 2002 (BD Act). The workshop was attended by 27 participants including government, business, NGOs and legal advisors.
Objective of the workshop:
Engaging with stakeholders at national and state levels for dialogue, identifying challenges and solutions for implementation of the BD Act.
Proceedings :
The opening session of the workshop discussed the present status of BD Act implementation in the state of Maharashtra, work undertaken by GIZ to support BD Act implementation at state level and role of CII IBBI in engaging businesses on mainstreaming biodiversity. The workshop covered three major aspects: (I) Understanding of Regulation and Guidelines, (II) Practices for Implementation and (III) Measures for On Ground Adaptation. Group discussions were carried out to understand the challenges faced by state biodiversity board, businesses, NGOs and consulting organisations during the implementation of BD Act. (Highlights of group discussion are given in Annex I).
Summary of the discussions :
Challenge: Following are the key challenges identified during the workshop regarding implementation of BD Act at Maharashtra state level -
Lack of awareness on BD Act applicability to business sectors using biological resource.
There is confusion regarding the process flow of application, approval and implementation.
Little clarification on areas like NTAC list and its applicability, commercialised products or value-added products, etc.
Multiple windows for implementation and variation in process among different states leading to a delay in the overall process.
Non availability of best practice examples, success stories or case studies on implementation of BD act from businesses as well as MSBB.
Little or no understanding of relevance of BD Act across various sectors and the linkage of business operations and biological raw material usage.
Lack of interaction between different stakeholders at the state level.
Probable Solutions: Considering the above challenges participants identified following solutions-
Sensitisation of stakeholders, industry and NGOs by capacity building and awareness programmes on BD Act implementation and ABS mechanism.
Development of sector specific guidance documents on applicability and implementation of BD Act at the state level.
Development of FAQs on BD Act, taking into consideration, the Maharashtra state perspective.
Open access tool for viewing the process flow of legal, technical and implementation aspects
Monitoring systems for traceability of traders and users of biological resources
Mechanisms for benefit sharing by promoting non-monetary and other modes of benefit sharing.
Documentation of case studies on benefit sharing, stories on biodiversity conservation and business cases on mainstreaming of ABS.
Development of working groups including representatives from State Biodiversity Board, businesses, NGOs and legal advisors.
Agreed Action Points
A working group at state level with relevant stakeholders is called upon to address the key challenges for implementation of BD Act in the state of Maharashtra
Name of Working Group: Maharashtra State Biodiversity Working Group (MSBWG)
Objective of Working Group:
Provide an exchange forum for businesses and state biodiversity board
Documentation of best practices and develop guidelines
Development of action plan for successful implementation of BD Act at state level
Planning workshops and stakeholder engagement as and when required
Host and Governing Body of Working Group: CII IBBI will host this working group as a part of Expert Group on Biodiversity Policy (EGBP).
Working Group Members: Representatives from MSBB, businesses and other stakeholders
*Interested members who would like to be part of the working group are requested to nominate themselves or a suitable representative from your organisation.
Detailed proceedings of workshop: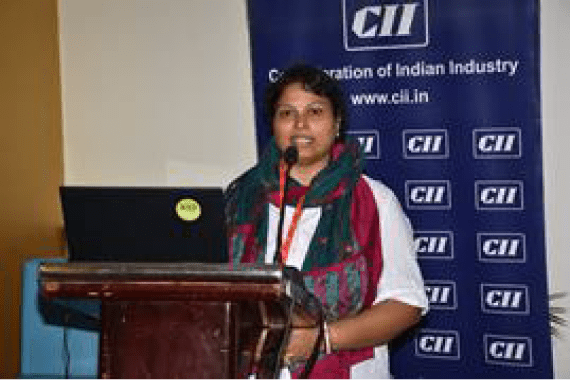 Dr. Ashetha Mukherjee, Team Leader, GIZ India in her opening remarks shared the details of Global and India ABS projects. She highlighted the key achievements under the India ABS project of how awareness creation and dialogue exchange being facilitated by GIZ at the state level in the states of Maharashtra, Uttarakhand and Tamil Nadu. She shared a brief about the IT monitoring tool- ABS Monitoring System (ABS-MS) created by GIZ. The objective of the tool is to improve the monitoring of the utilisation of bio-resources in India. GIZ has documented its findings and learnings in a publicationGood Practices of Access and Benefit Sharing.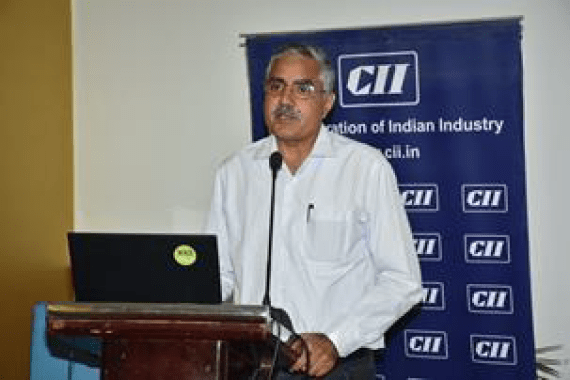 Mr. Jeet Singh, Member Secretary, Maharashtra State Biodiversity Board (MSBB), in his welcome remarks to the participants of the workshop shared why it is necessary to preserve and conserve biodiversity. He highlighted the objectives of the Convention on Biological Diversity (CBD) and mechanism of conservation and access and benefit sharing under CBD. He referred to the challenge of making industry understand the importance of implementation of the Biological Diversity (BD) Act and expressed how dialogue exchange forums like the workshop are important to exchange thoughts between industry and government.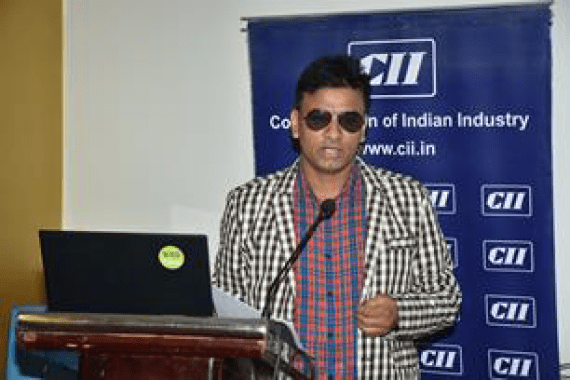 Mr. Anil Joshi, Technical Expert, GIZ India set the context for the workshop outlining the project of Strengthening Effective Governance of Access & Benefit Sharing (ABS) being implemented across the states of Maharashtra, Uttarakhand and Tamil Nadu. He talked about how the workshop focuses on engaging with stakeholders at national and state level dialogue exchange to identify challenges and solutions for implementation of BD Act.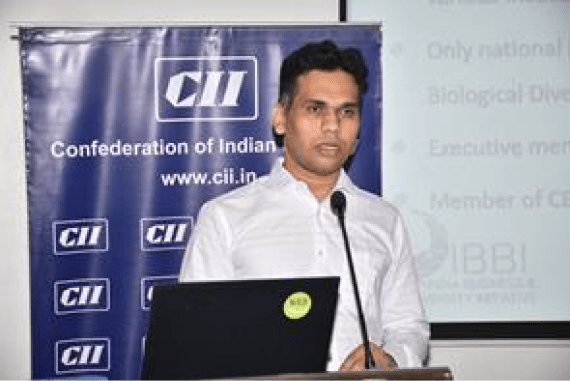 Dr. Pravir Deshmukh, Counsellor, CII, in his presentation on the India Business and Biodiversity Initiative (IBBI), shared as to how this initiative guides and mentors Indian business on policy, advocacy and industrial best practice aspects related to biodiversity conservation and sustainable utilisation of natural resources across business value chain. The purpose and objective of IBBI 'Expert Group on Biodiversity Policy' (EGBP) was highlighted. He also gave details on how through working groups formulated under EGBP at state level will help industries to address issues of BD Act implementation.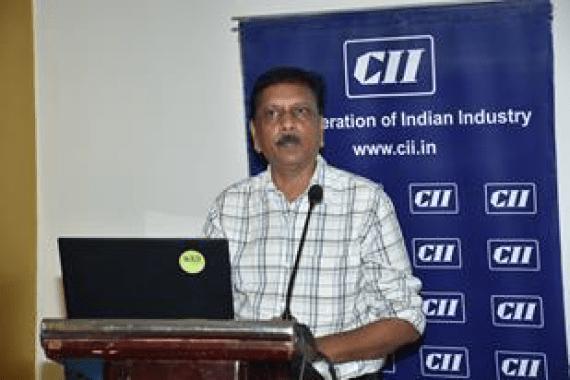 Dr. V. Bardekar, Chairman, Maharashtra State Biodiversity Board (MSBB) gave a brief on the importance of ABS and encouraged the participants to share their issues and challenges in the workshop to help in identifying solutions and enable successful implementation.